Landscape Jamboree Triptych: Jaunt, Jubilee, and Jazz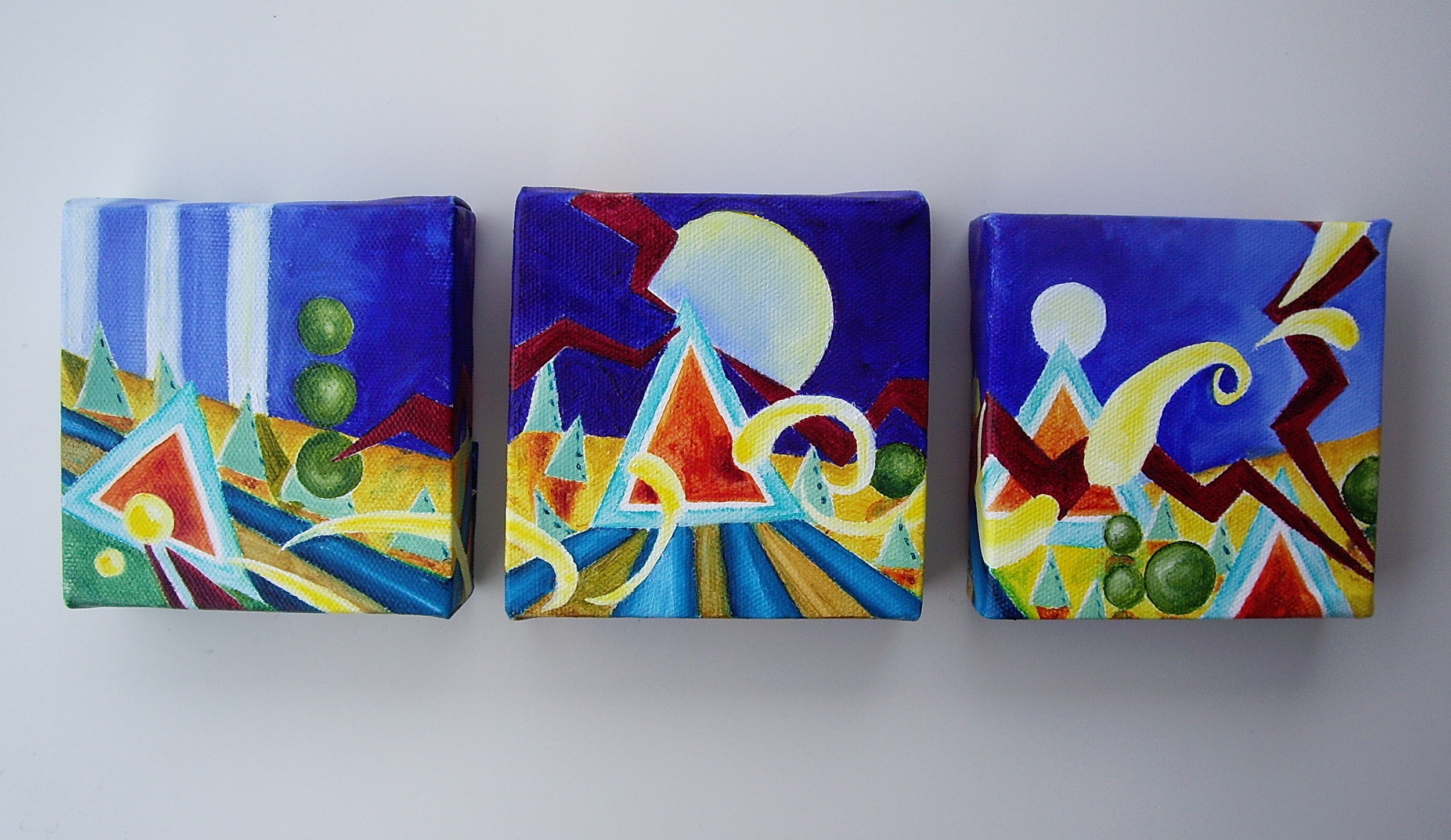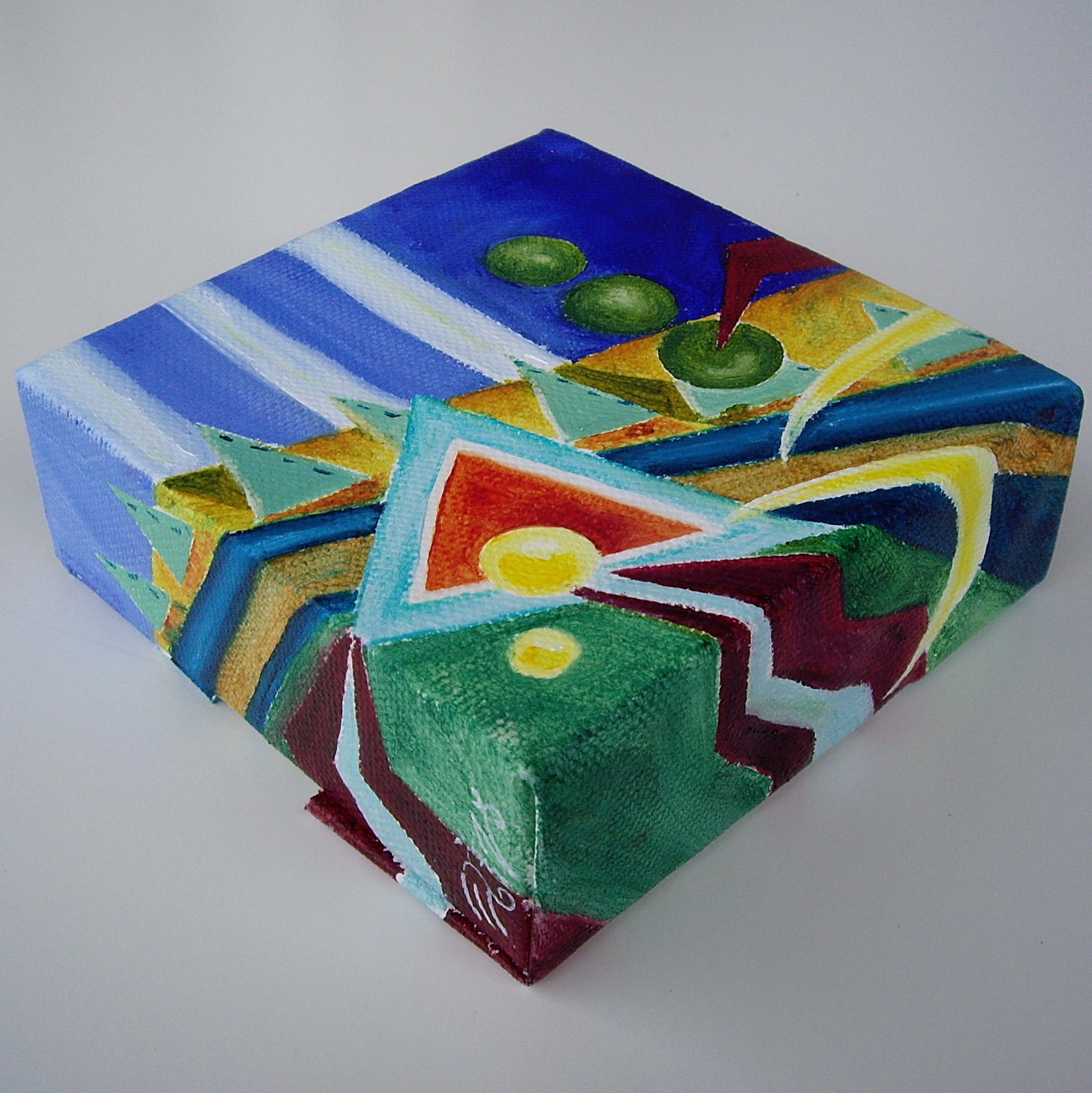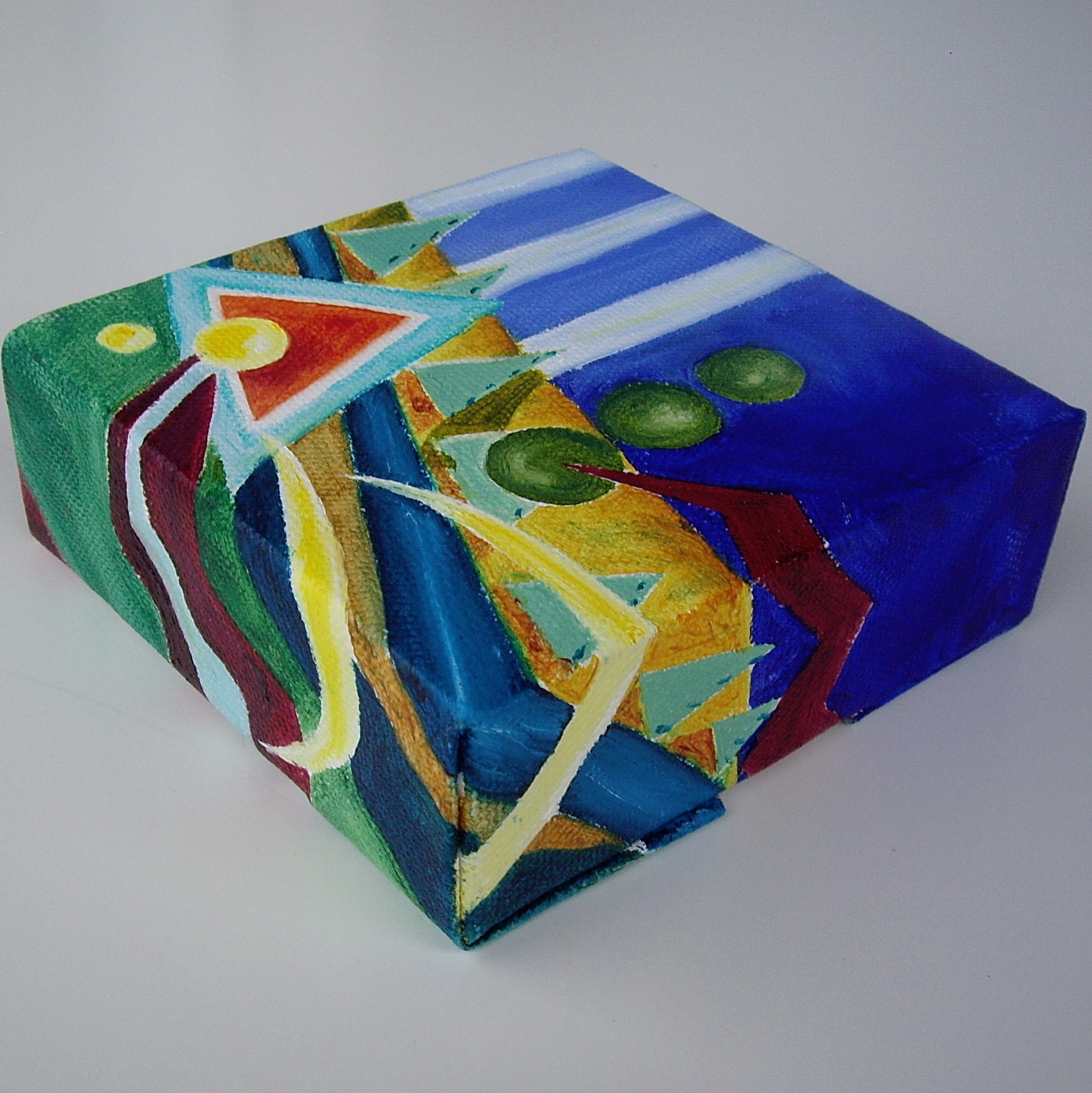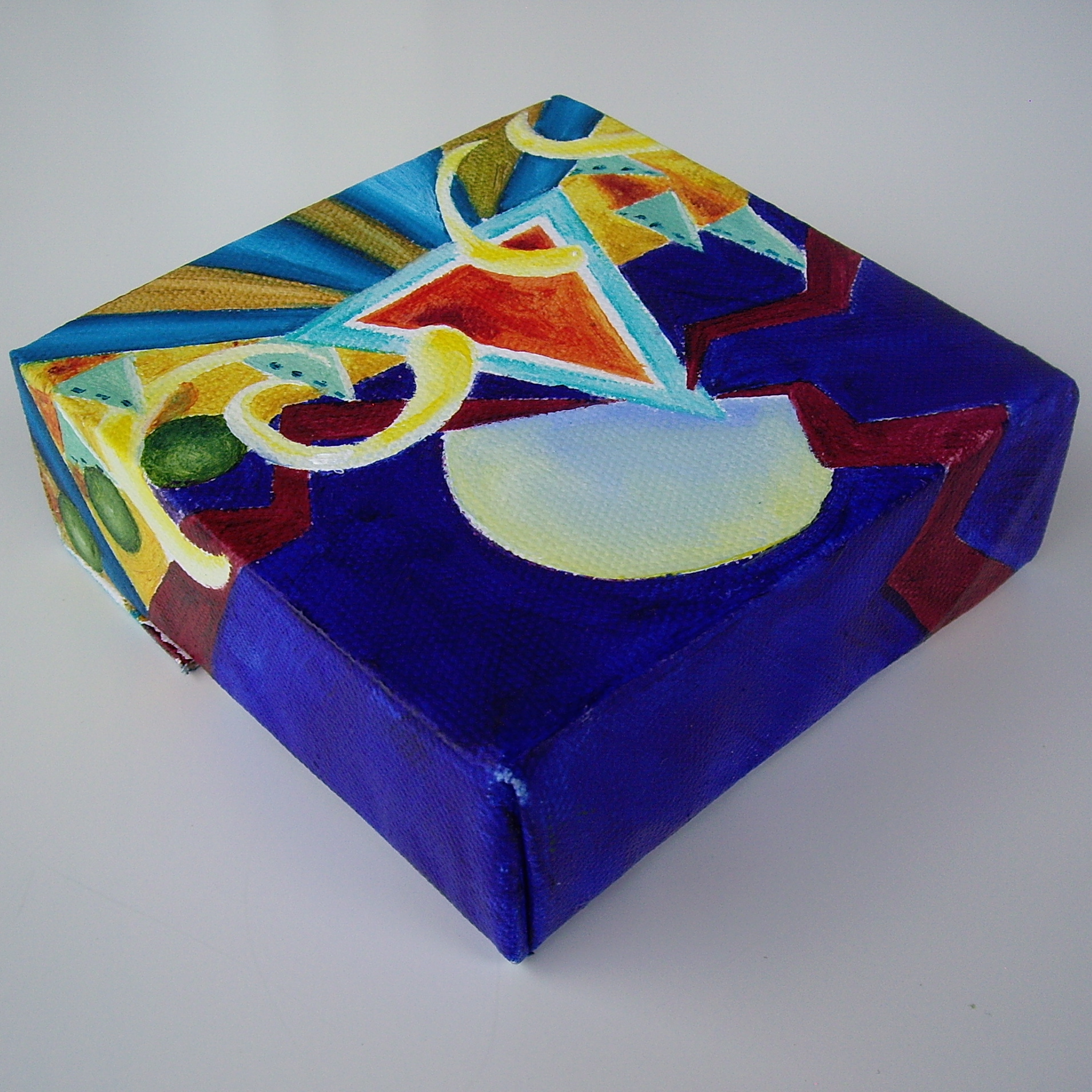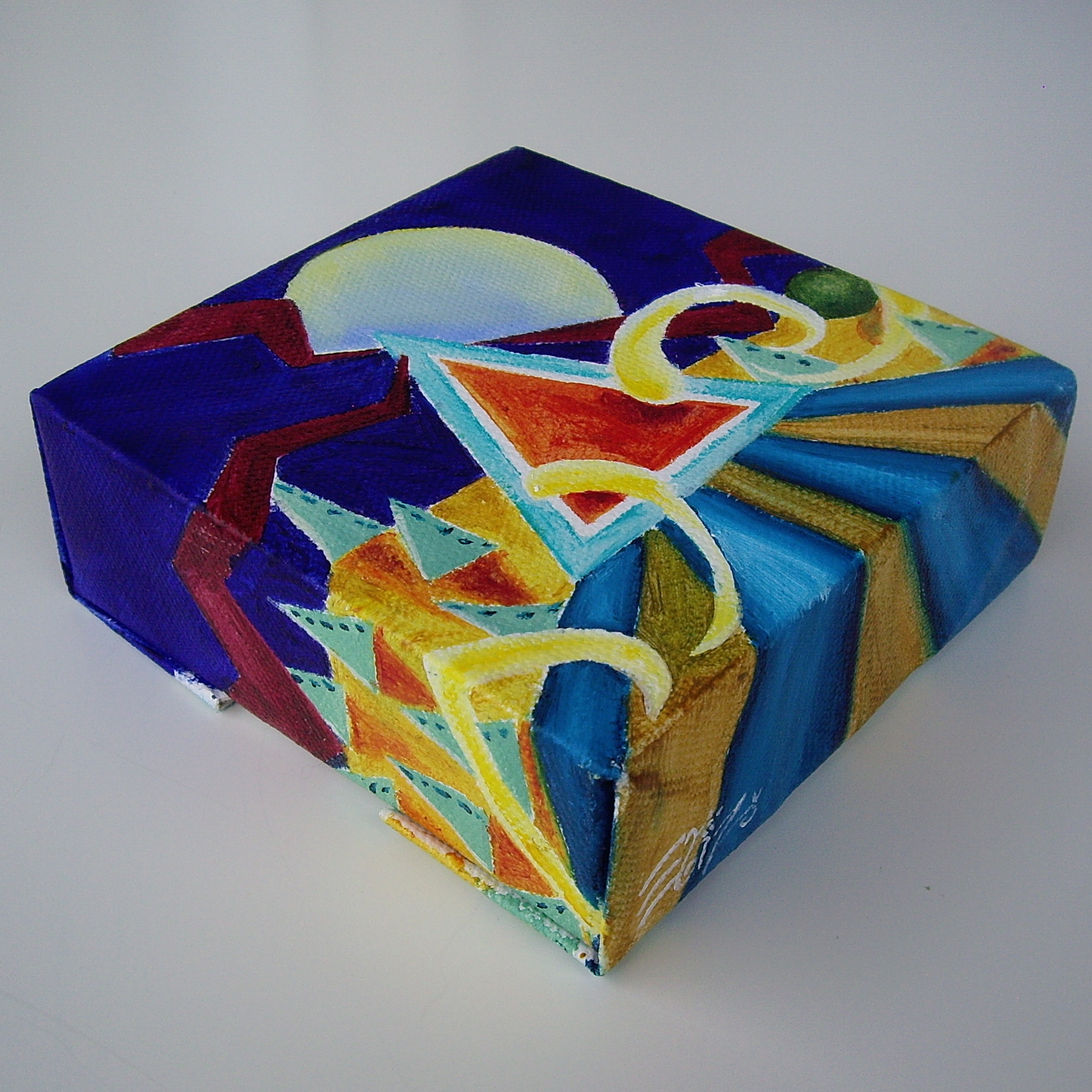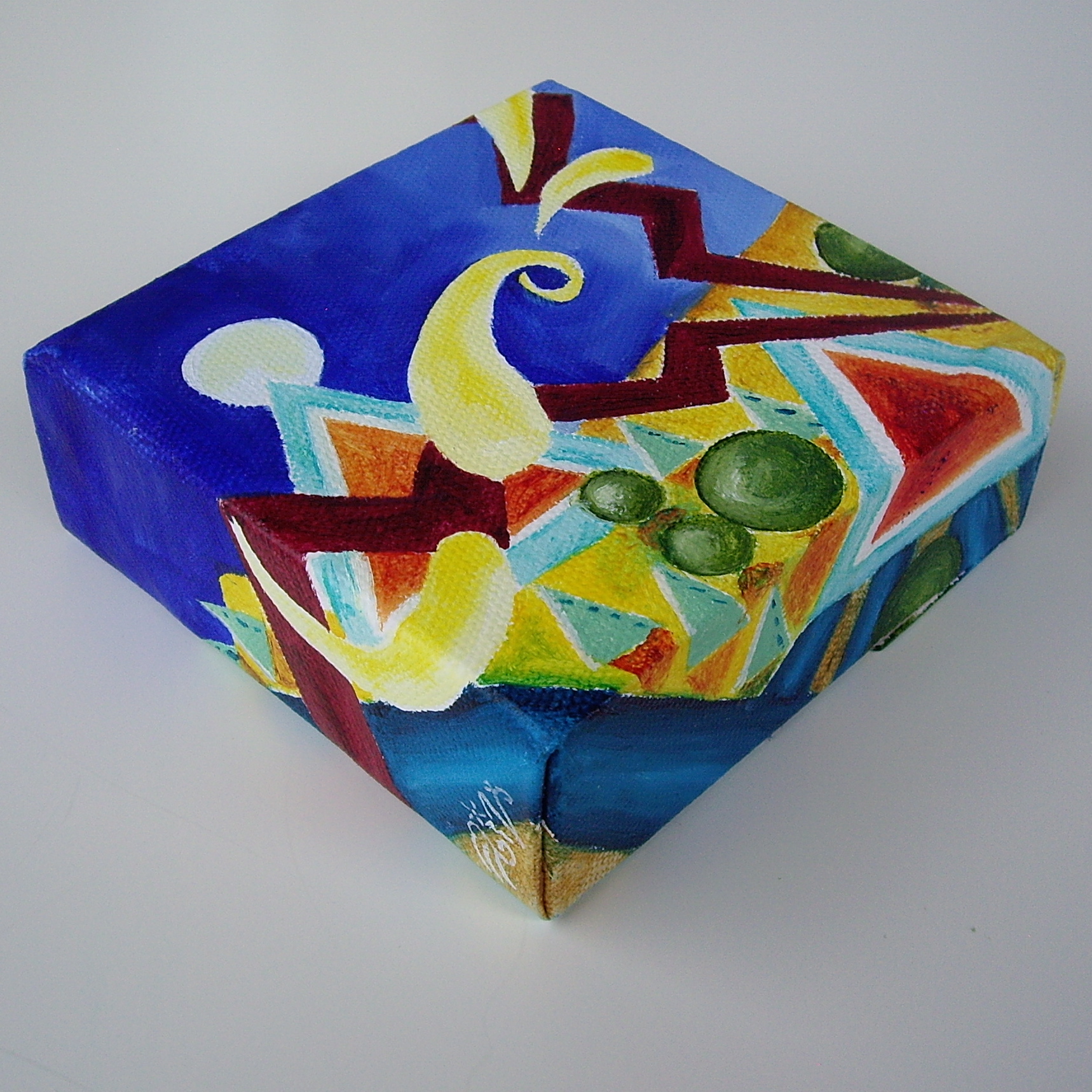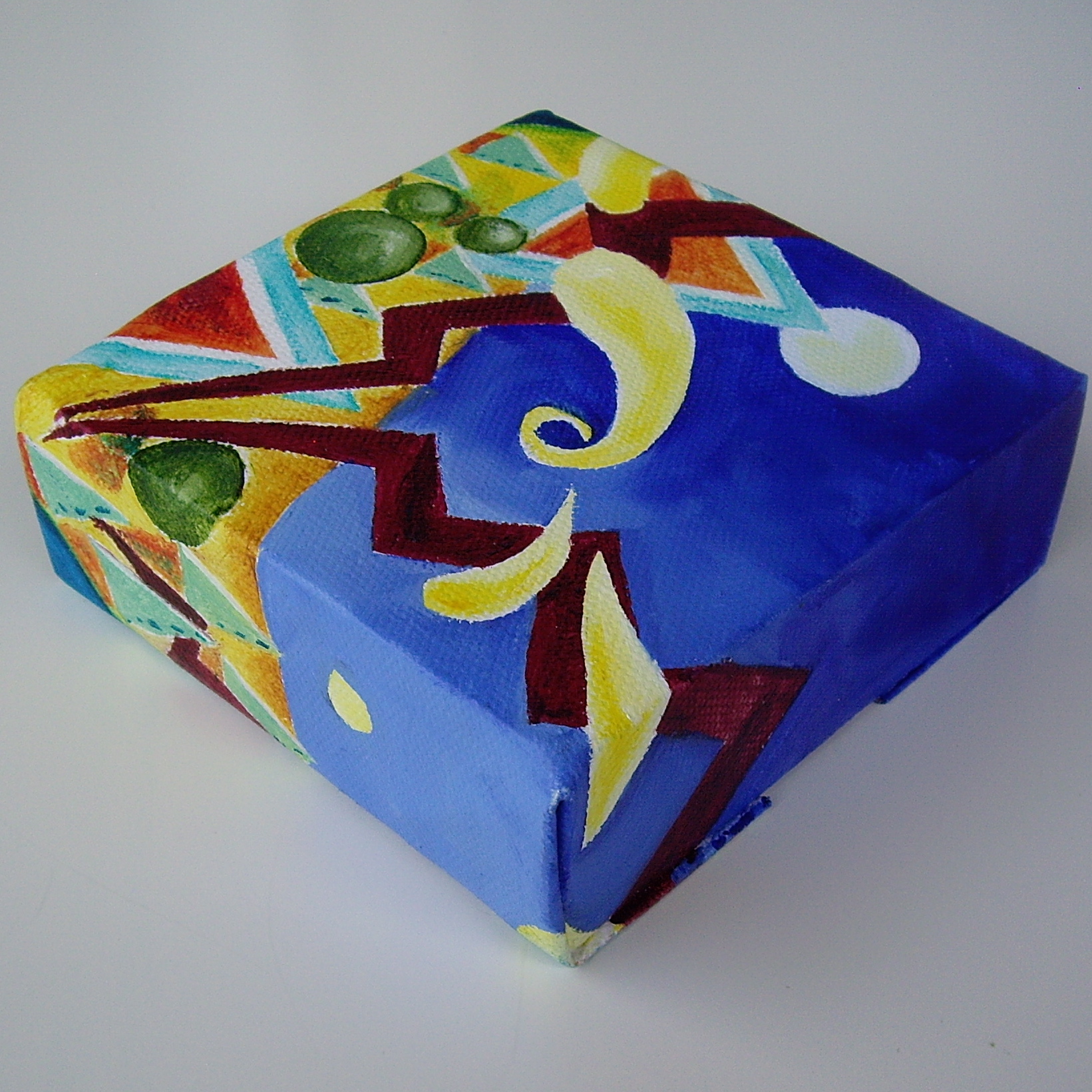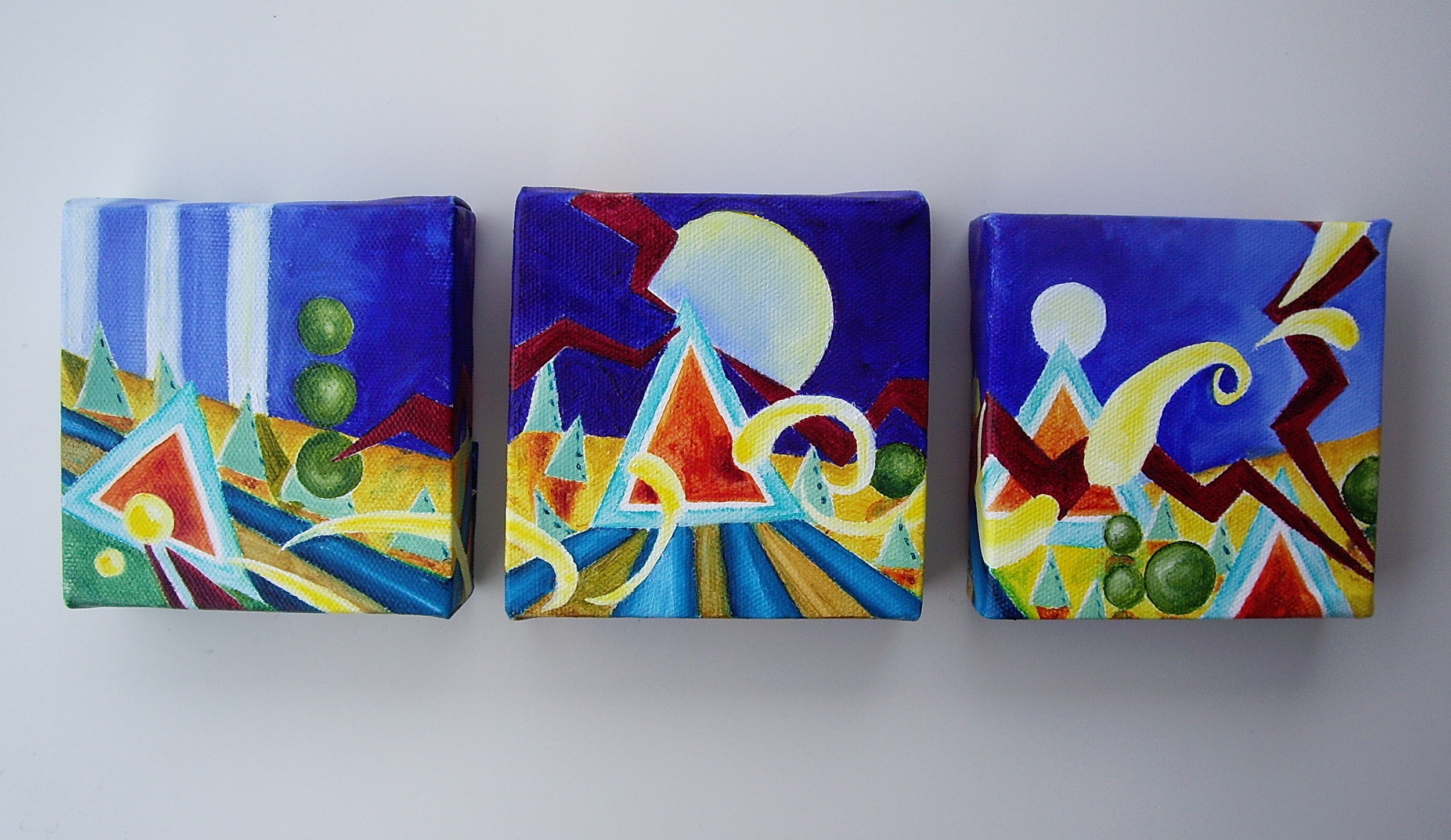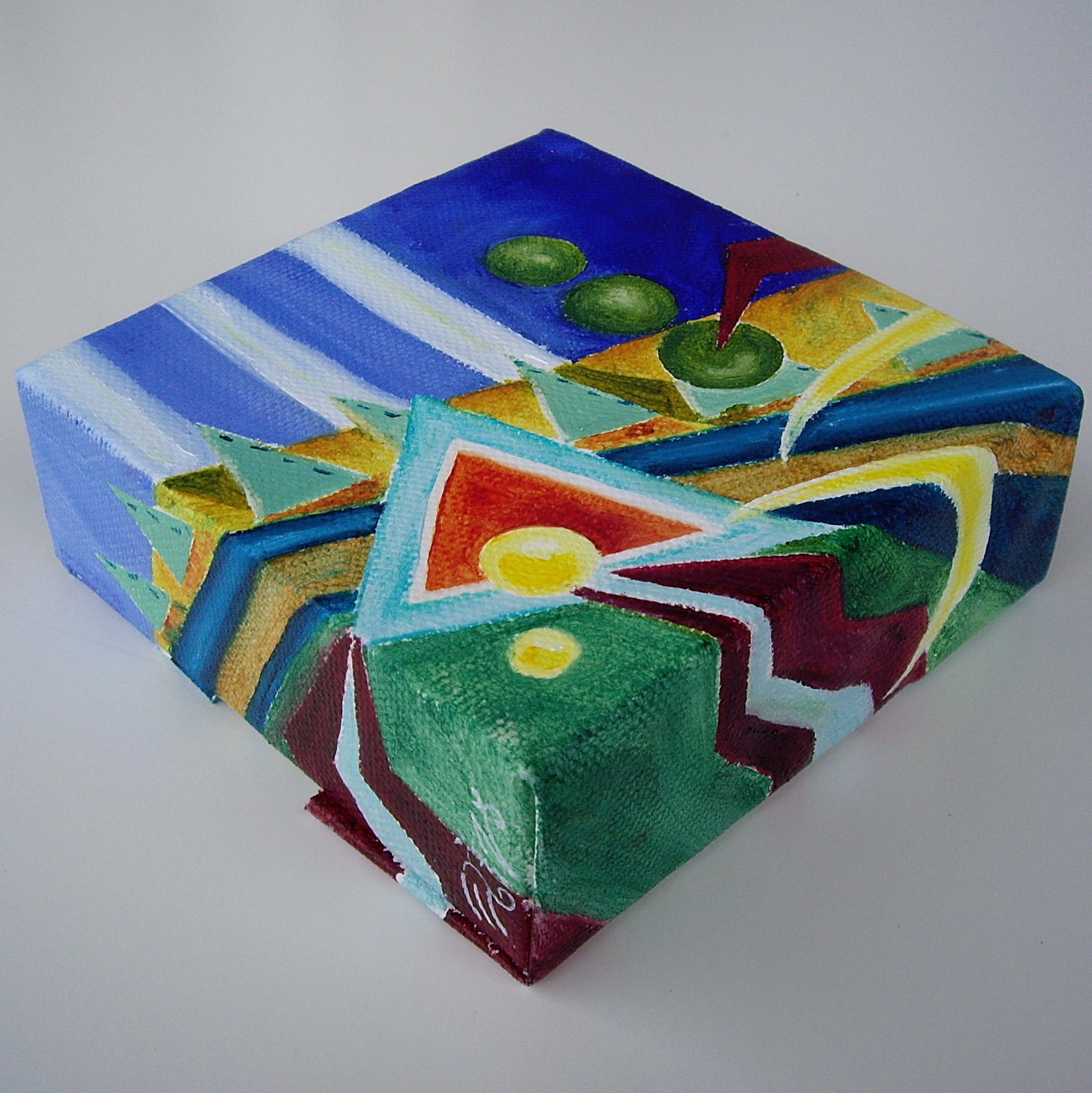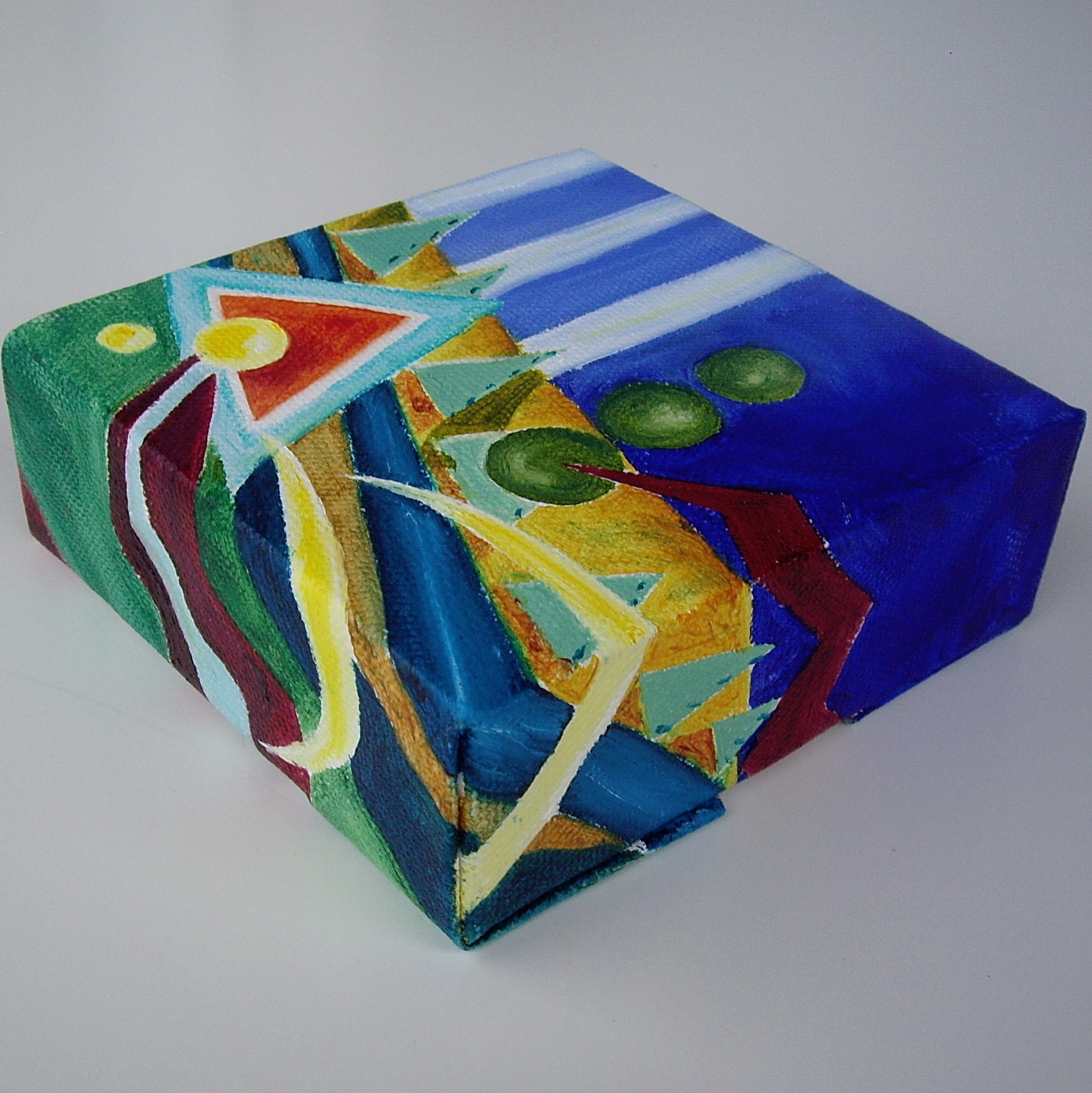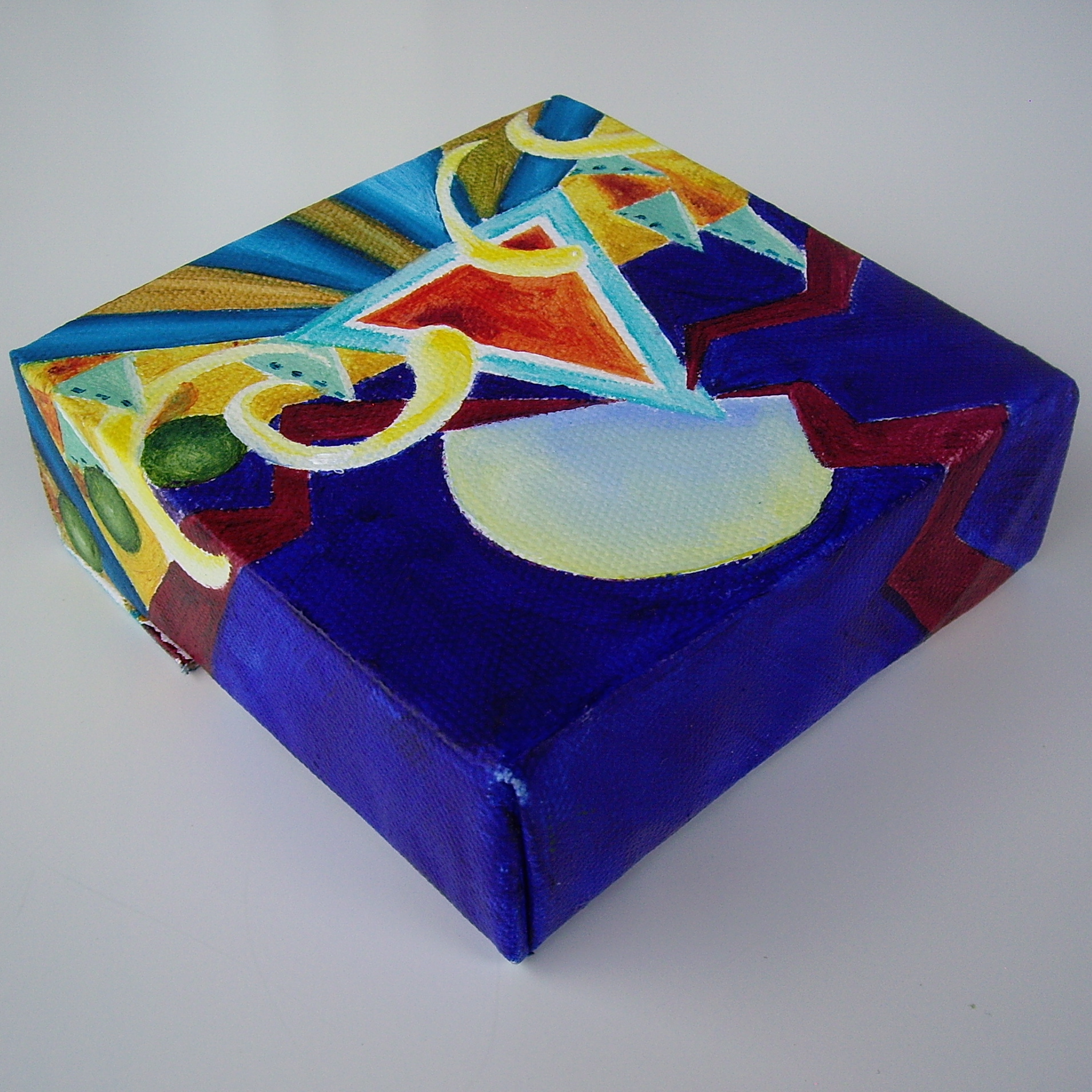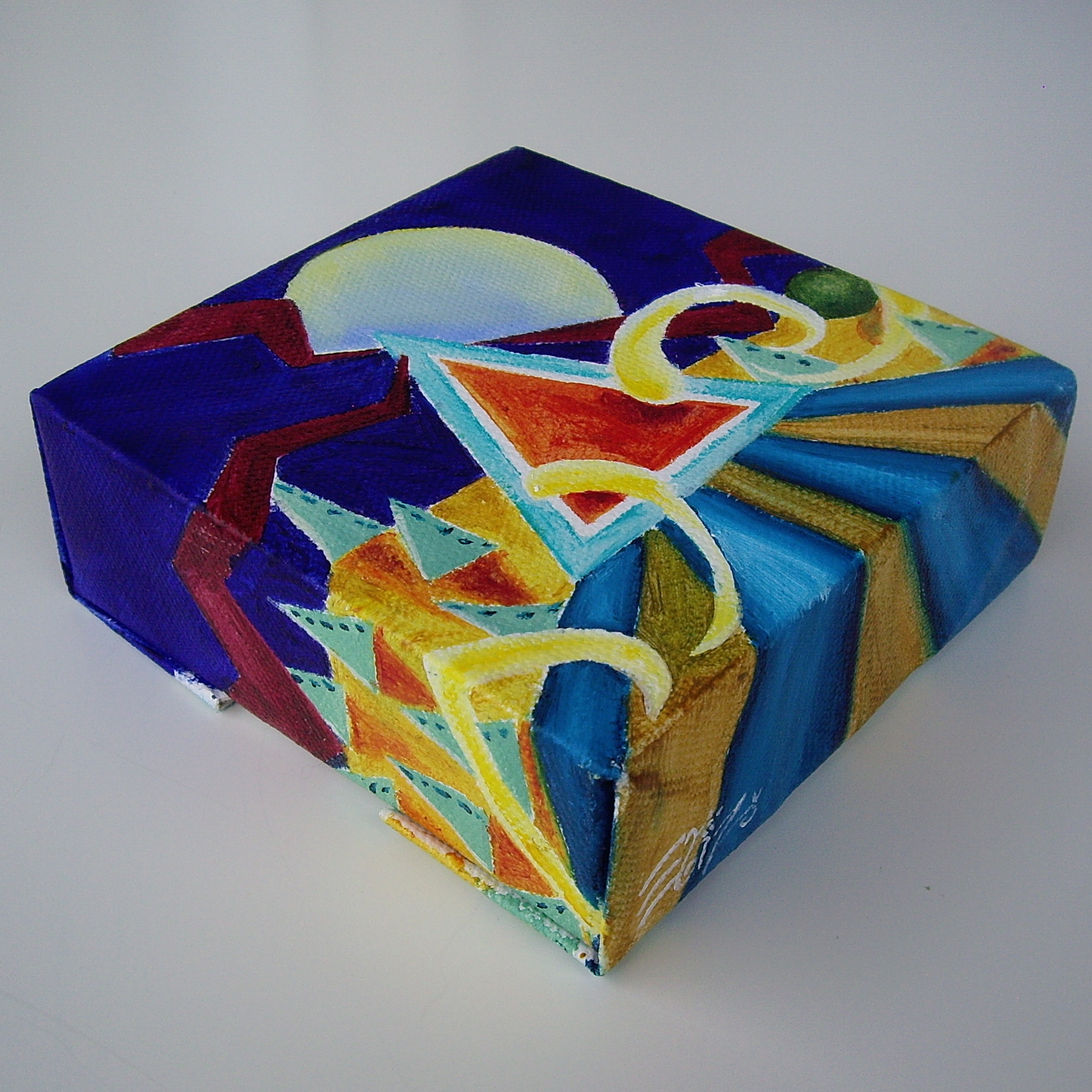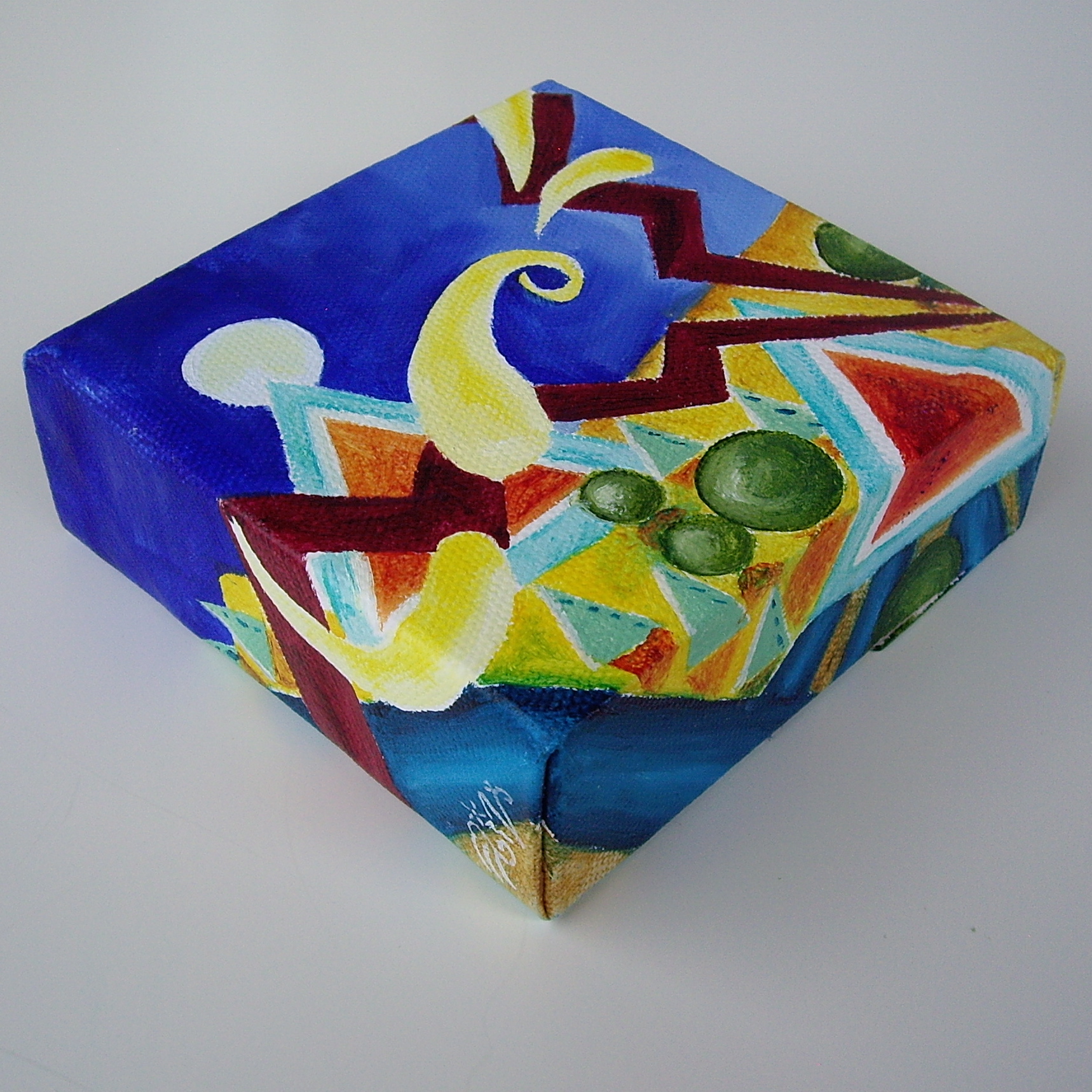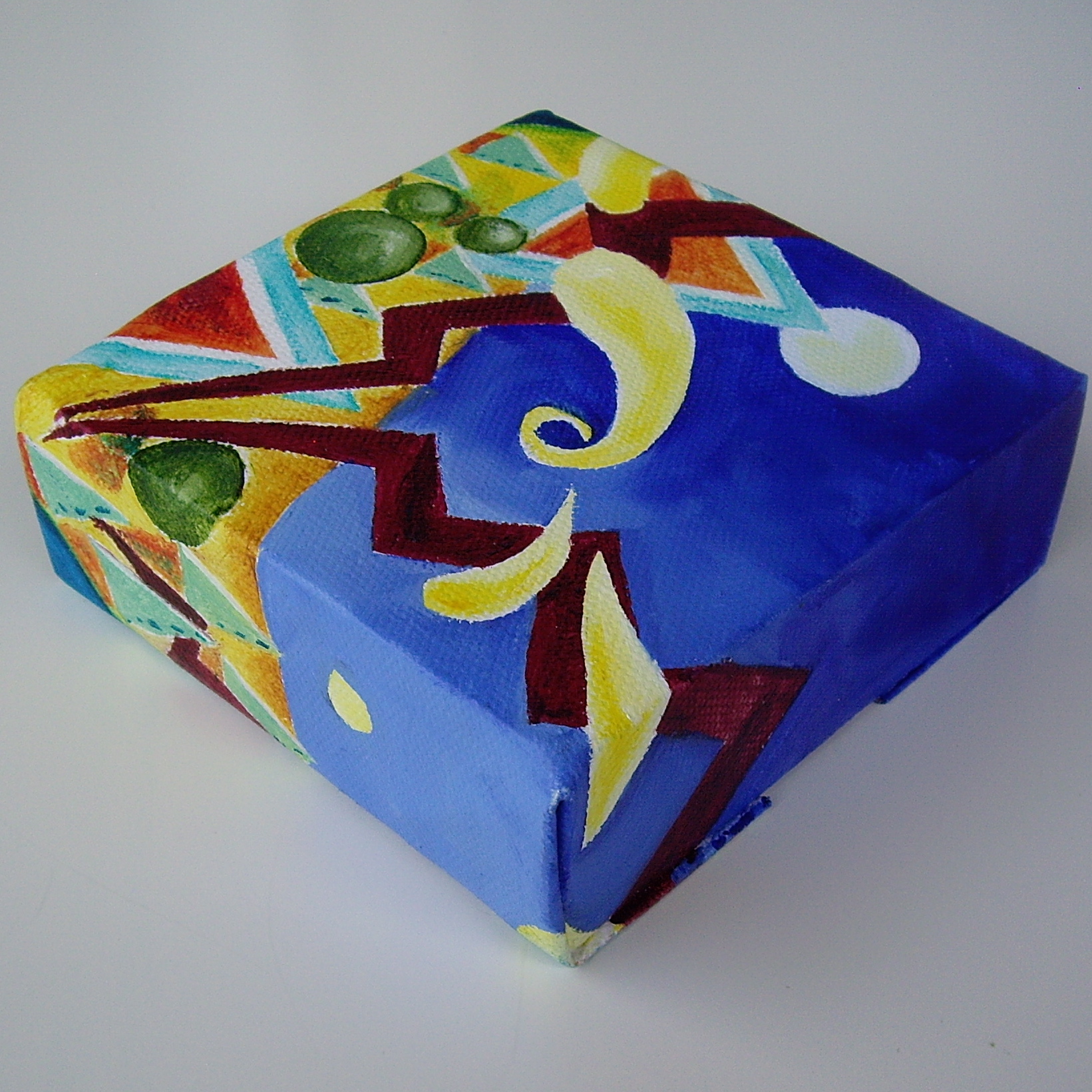 Landscape Jamboree Triptych: Jaunt, Jubilee, and Jazz
About your Treasure:
Original Painting
The Landscape Jamboree Triptych was painted by Eliza Furmansky as part of a 30 paintings in 30 days art exhibit in 2013. Each painting is 4" x 4" x 1", and the playful dancing geometric landscape slides from the face of one canvas, down it's edge, up and over onto the next, and the next. Jaunt takes the viewer on the journey, Jubilee celbrates the arrival, and Jazz explodes into the future.

Giclee Prints on Stretched Canvas
You'll think you own the original! In giclee printing (pronounced zhee'klay), archival quality inks are actually squirted onto the canvas, giving the image all of the tonalities and hues of the original painting. The artist then hand stretches your canvas print with wrap around edges onto stretcher bars so you can hang it unframed as soon as it arrives!
Giclee Art Prints on Paper
Your print includes a 1" white border around the image to allow for future framing and matting. It is printed on acid-free paper with archival inks to guarantee that your print will last a lifetime without fading or loss of color.
Greeting Cards
Each greeting card is 5 x 7" and comes with a white envelope for mailing and gift giving. The outside surface is coated with a UV protectant which produces a semi-gloss finish; the inside is left blank for your own personal message.